You may remember me stating a while back that I don't likes porn stars.  I should qualify that statement right quick – I meant that I don't like porn-star-type porn.  I don't like the high production, scummy looking muscle-freak dudes banging plastic-surgeried-blondes in implausible situations with moves and techniques that, at least in my own practice, either aren't very pleasurable or just don't work.  I don't like the fake looking ladies, the formulaic… I guess "script" of sexual actions, and I don't like how the scenes always look… um… smelly.  And not just smelly in the sense of that "sex funk", but in the sense of "hot garbage".  So as I was writing up a whole thing about how they're terrible and how I can't think of a single porn star that I can stand to actually watch, I decided to take a small break from being productive in order to indulge in a classic past time of the modern male – dashing through the internet for pornography that will, eventually, be used for a bit of relaxation.  In my search, I came across an adult film from the mainstream porn industry that I actually liked.  It was a little film by the name of "White Guy Black Pie" with one of my favorites, Marie Luv.  Just for funsies and old times sake, I went ahead and gave it a look see, and you know what?  I still liked it.  I looked around a bit more and found that there were other porn stars that I still liked and realized that a few of them have videos that I still check out.  And that's pretty much when the idea of making a blog post about it became a thing, so let's get to it.
The following is a selection of some of the porn stars who I can still enjoy checking out.  Please keep in mind that if you're here, that means you are on the internet.  So if you don't actually want to read what I've written about them, you can absolutely just google them and take a look for yourself. Perverts.
Gia Paloma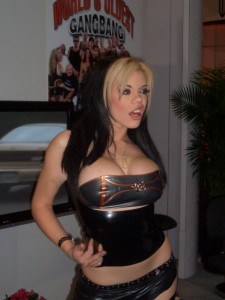 Nasty as I may be, the nastiest things I like in porn are probably considered a bit tame to Gia Paloma.  As such, I probably shouldn't like her.  I'll give you that.  But I do.  I think I like her most for the first scene I ever saw her in, "Fuck the System", where she played a spiky-haired punk chick who dug taking it up the duff (wooooo!) through some ripped up fishnets.  I liked that very much.  She has some other great ones where she's wearing corsets or pretending to be a dumb student or some other stupid crap that's stupid, but one of the best parts is that even though her acting doesn't rise above porn-star level, she at least stays in character and usually in costume.  That's a huge plus for me.  If you're supposed to be a naughty nurse or a frisky pirate but you take off your silly hat before something gets stuck in your rump, what's the point of even playing pretend?  If you aren't going to stay in character/costume, just start the video by fucking.  Fuck, just announce, "Hey guys, here's a porn.  That's the theme."
Back to Gia.  Here's the deal: Big ol' firm titties and assfordays.  Face ain't great, but you'll get over that.
Jenna Haze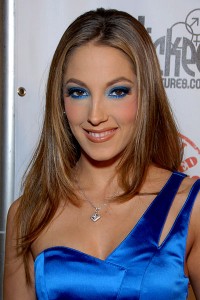 I used to be super-into Jenna Haze.  I think she's sexy and super cute, which really are completely different things.  Here's the thing, though – I have seen her in person, and this leaves me very conflicted.  She is actually beautiful in person – maybe even better looking than on film, oddly enough.  She seems to be a very genuine and lovely person, in general.  She seems to be sweet and caring and smarter than most would assume (as we are all, inherently, complete dicks that assume the worst all the time).  But she's also kinda, really, super, gross.  I'm not talking about her looks or personality or anything.  I haven't talked to her, so there's no way I could know about that.  It's some of the stuff she does.  I mean… look.  I like some filthy stuff in bed, which can be encapsulated with this simple statement – for the right girl, I will lick her asshole.  That being said, I really don't want thick, ropy strings of spit, mucous, and pussy juice stringing between fingers and trenches being "webslung" around, and that seems to be one of her signature stage acts.  Yuck city.  Really turns me off.
But if we're going to be in the Trust Tree that is Aaron's Notes, then let's be honest.  I can forget that part.  I can forget the web slinging.  I can forget the horribly-tormented look in her eyes when she starts getting into it.  I can ignore my own distaste for these things and those prejudices that I uncontrollably place on her, and I can get down with those videos.  Fuck.  Yes.
Stacy Adams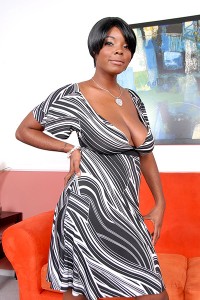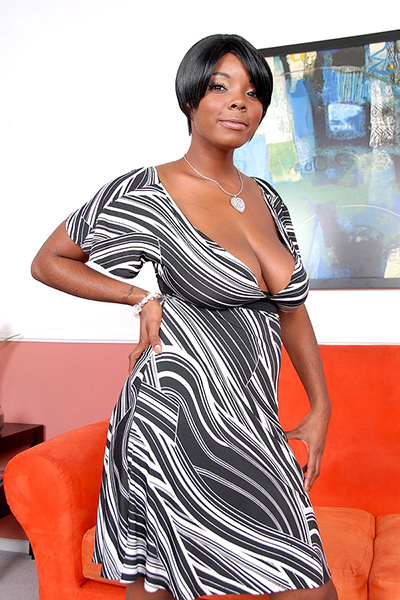 Though I am unabashedly an "Ass Man", that does not preclude that I do not enjoy breasts.  Yes, I know, it seems to fly in the face of my character.  After all I have said, and meant, that a chick with small-to-no boobs is perfectly alright.  I stand by that assertion as the rack is not only not my favorite body part, it's not even my favorite pair of curves.  Tits are great and, despite the statements of others, you can fuck them.  In recent years, that particular act has entered my regular rotation, especially if I get to go a jizzies and it "accidentally" ends up in her face or making a murky river down her neck and cleavage valley.  Frankly, you don't need awesome tits if you have an awesome ass, an awesome face, and other sexy bits.  But to be honest, my adoration of her has less to do with her boobs and more to do with her smile.  I like to have a good time in bed.  I mean that, but hey – I really do think her chesticles are awesome.  Sadly, she doesn't do many anal scenes, and it's actually kind of tough to find titjob videos with her.  I could completely forget about her lack of buttsecks if she'd just do some good titjob vids.  Use that information as you wish.
What makes a good titjob vid?  Well, good tits are a good start.  Add a pretty face and a sunny disposition and you're on your way.  But for me, the biggest part of a good tittyfucking video is just simply – finish in place.  Don't pull away and start jacking furiously in her face.  At that point, she isn't doing anything.  It's all the dude.  No good, dude.  If you load just happens to shoot up into her face – cool.  That happens.  But don't pull away from the main attraction because someone told you that the only thing that matters is the "Money Shot" and the "Money Shot" is always some degrading facial that will surely result in pink eye.  Stick the landing, motherfuck.
Daisy Marie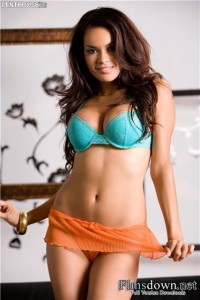 I find this woman, Daisy Marie, to actually be beautiful.  I'm not joking.  Depending on your own personal preference, before or after the boob job, she looks so good that you might think she was generated by decades of work by several thousands of programmers on several billions of servers.  Her smile is sexy.  How the fuck is a smile sexy?  Her eyes, which are brown and not the green that I prefer, are completely beautiful.  Her skin looks delicious.  Her curves would put a Maserati to shame.  I could fall asleep in her hair and not be pissed when it inevitably ends up in my mouth during my terrible night fits.  Her hips are fine art and her ass is like drawn butter.  Her jaw line, her lips, the nape of her neck… yeah.  It's pretty fuckin' good.  Just watch some videos and watch her writhe around in all her hot, sweaty, flowery ways.  For fucks' sake, she does it for me for realzies.  I would eat her tight little ass for days.  Well… I don't know, it's had a lot of gross dicks in it… Fff..
You know what?  If I ever actually had a chance in real life?  If by some odd chance we end up in a hotel hot tub together on some strange after some get together with friends or family in a strange town and she's all, "Hey, random stranger – you know what I could really go for right now?"  Yeah.  I'd forget about the cornucopia of gross cocks that porn stars endure and I would absolutely eat that ass.  Logic would dictate that she'd crush me in moments, but I swear that I'd figure out a way to wear her out.  Hours.  Days, if she's got the time.  I would definitely take the time off from work myself.
Unless one of those gross dicks was stupid Evan Stone, a.k.a. "Porn Ruiner"
Lupe Fuentes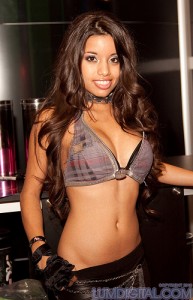 I think that Lupe Fuentes is super-sexy.  Absolutely so.  Like my previous mention, she ended up getting breast implants about halfway through her career (give or take).  For some reason, this confounds me.  She looks way hotter with age, but the giant tits seem out of place.  It's not like the boob-job was bad or anything.  In fact, I'd have to guess that the vast majority of people that I know (including friends) would prefer her with the big ol' fake boobs, but… you know… um… I'll take it, I guess.  I tend to prefer some real tits, though completely understand wanting to get some bigger ones.  I just wish they didn't get all cartoonish.  That being said, there's a post boob-job video where she and some other tart do some of everything (including buttsex) and that video is, possibly, the only time I can think of where I wish the other girl wasn't there.  And the other girl doesn't look bad.  If I'm being completely honest here – I really just want to see Lupe Fuentes roll around on my junk.  Don't need no tag ins.
Also – sex lines.  You know how I feel about that.
Jada Fire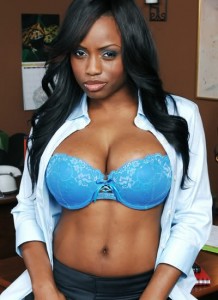 Jada Fire is all about curves.  If you prefer angles to curves, then just move on to later in this list, because she is very curvy and her curves are amazing.  Is that a bit of body right there?  Yeah, let's add a curve.  Hmm… I don't know, looks like an angle over there.  Let's replace that with a curve.  HEY!  WHY THE FUCK DOES MY MEAL HAVE A BONE IN IT?!?!?!  We're very sorry sir.  We'll replace that with some nice curves.  What kind of curves?  How do you feel about the original Dodge Viper?  Yeah, I could go for that.  Hit me.
It's kind of difficult to find by googling, and I'm not sure why, but there is a video of her doing lezzy anal and tribbing and it is so unnervingly sexy that I really don't think I need to justify this any more.  For those of you who, oddly, can't figure out how to find two chicks fooling around sexy, she also has tons of dude-on-chick clips.  Really, you pro'lly need to google this broad.  Get to googling.  Get to gettin'.
Marie Luv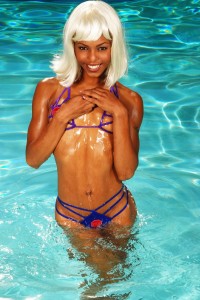 I'm not rightly sure how to put this, as I do recognize that Marie will probably not be considered the best looking woman on my list, but to be completely honest, she does it for me in ways that others simply do not.  I don't really know what it is.  It might be fitness, I suppose.  I have been finding more and more of late that being fit is something that I appreciate in bed, but I've liked her well before I even considered that aspect.  I don't know what it is, I just know that I really, really, really want to bury my naughty-stick in all three of her maybe-holes.
By the by, in certain pics and videos, you can really get a good look at those "sex lines".
SEMI-PRO
Natasha Shy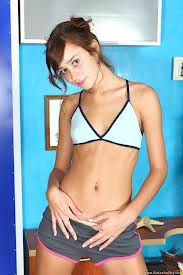 So listen, I don't really think I'm going to sell you on her, and I really don't care, but here it is.
She's too skinny.
She looks too young.
Her face is pretty, but a bit weird.
She doesn't have enough ass.
She has a…let's say "bookish" look to her, the fun of which she's ruined with some poorly thought out tattoo and complete lack of librarian glasses.
But you know what?  I don't give a fuck, and I'll tell you why.  It's her enthusiasm.
It's the way that she seems so into what's going on, and how she's not fronting aloof and trying to be all ice cold and "I do this all the time, I'm a super sex-vixen" shit, which I fucking hate.  Nor do the passionate and frequent moans, shutters, and strains seem fake.  She's fucking into it, and when I have teh' sex in real life, I think that might be what I like most.  I love it when the chick loses her keep-it-together.  I love it when the chick lets the fuck go.  I love it when the chick's body language so clearly states, "I want what you want, I want what you got, I want you, now, later, and all-the-fuck-over-my-body."  I love it when the chick that is my counterpart in some bedroom tryst comes to play, and not just lay back and take it like a dead piece of meat.  That is something I cannot bare – if you won't fuck back then I don't want you in my bed anymore.  In my opinion, she can boast the most authentic performance of someone whom actually enjoys the sex she is having on film, except that I do not think that she's performing.  I think she just actually enjoys it.  I think she's so into it that when I'm alone exercising the demon so I can act like a human being in public, she puts my mind and mood right where it is when I get a lady that I'm all-the-fuckin'-way-into to get down with me.  Where she knows what I want and I know what she wants, and we both know the song and are ready to dance even if we don't know all the steps.  When a lady is in my bed or on my couch or thrust up against my fridge and our hearts are pumping, eyes locked, fingers flying, thighs trembling, arms tense… yeah.  That feeling.  Right before I grab her up and toss her in the bed, show her that I am a fucking wizard.  Right when I grab that hot crease between her ass and her thigh.  Right when she grabs hold of the ol' buddy,l teasing it against herself while we coyly stare into each other's eyes.  That moment when a lip gets bit.  When an ear gets snagged.  When some hair gets pulled.  When someone digs some nails into skin.  When toes start to curl, or someone gets raised dangerously close to the shower head.  When the sweat starts to mix and the world melts away and ain't nothin' else matter until the morning sun creeps over our sticky, worn-out bodies.
Yeah.
I enjoy that.
And she seems to enjoy that, too.
And that's pretty cool.
tl;dr – No apologies for the smut, 'cause that's the shit that I dig.
How come you never go there?  Anyway, here's the thing.
My Extended Bootycall Forecast: